Blog Topics
Blog Topics
By Jan
updated 6 months ago
This tool will suggest possible ideas for your next blog article.
What you need to input:
Blog Description: What your blog is about (your area of interest or niche).


TIP: Once you already have a topic, you can get an Attention-Grabbing Headline using the Blog Headlines tool.

See the example below: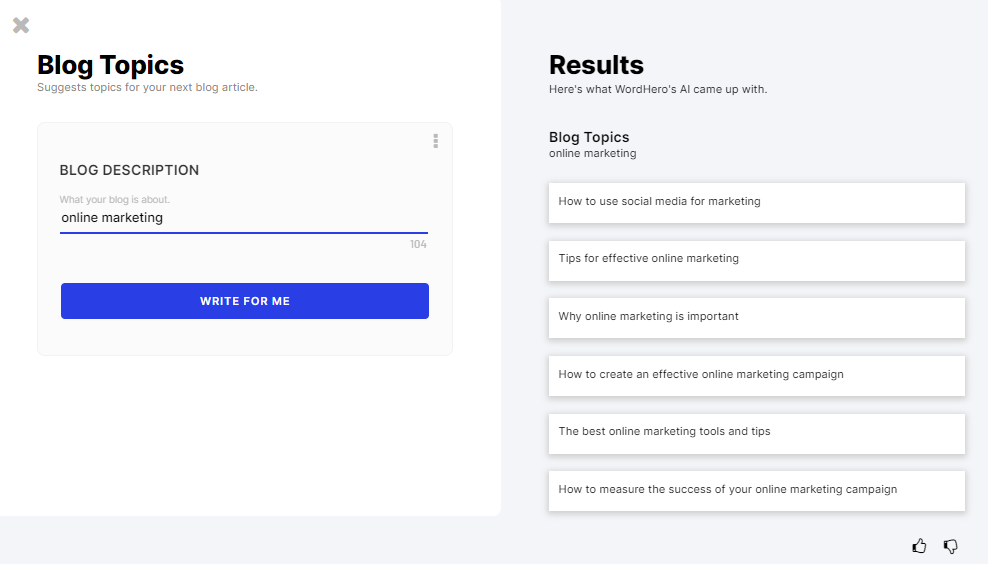 Did this answer your question?